Rare Earth Metals
Product Announcement from Nippon Yttrium Co., Ltd.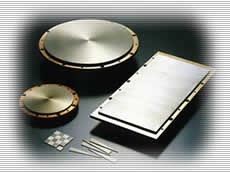 This is the key material to research and develop new materials. It has various purity and forms.
Nippon Yttrium Co., Ltd.'s rare earth metal is made from a high purity oxide and manufactured under consistent quality control so we have high reliance from customers. To meet various needs we manufacture not only a YTTRIUM but also all rare earths, such as a LAMTHA-NUM and a LUTETIUM. Furthermore, we have a lot of manufactures - a shape of mass, shave, powder, or board - so that customers can choose based on their requirements.
Applications
Magneto material
Magneto-optical recording material
Hydrogen occlusion material
The charge of a superconductive material

---