OMEGA Introduces State Data Logger OM-CP-STATE101A
Product Announcement from OMEGA Engineering, Inc.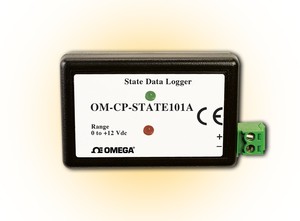 Omega's new state data logger is an advanced, low cost, battery powered data logger that records input transitions or contact closures from external sources such as transducers or state initiators. This CE compliant product offers a 10 year battery life, 4 Hz reading rate, a multiple start/stop function, ultra-high speed download capability, 406,323 reading storage capacity, optional memory wrap, battery life indicator, optional protection and more. Ideal for HVAC, chemical and environmental.
---