Product Announcement from Oerlikon Leybold Vacuum USA Inc.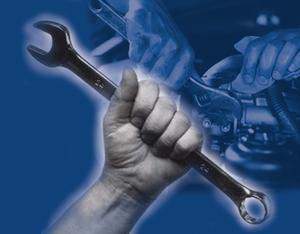 COLOGNE, Germany — Octobter 24, 2008 — Oerlikon Leybold Vacuum, a leading supplier of advanced vacuum systems for use in manufacturing and analytical processes, is expanding its service capabilities for third-party products.
Beginning immediately, Oerlikon Leybold Vacuum will service and repair Unozawa Gumi Iron Works Ltd's multi-stage roots dry pumps and will have exclusive rights around the world to provide spare parts and service for Unozawa model numbers TRH and TRM Chemical Duty Dry Pumps. Local stocking of spare parts and exchange modules will allow for fast response and will reduce customer downtime to a minimum.
The cooperation agreement between the two companies also provides full-service support for the entire installed base of Unozawa pumps through Oerlikon Leybold Vacuum's high quality, worldwide service capabilities. Unozawa Gumi Iron Works of Japan has been a well-known manufacturer of multi-stage roots dry pumps for many applications, including those in the chemical, pharmaceutical and general vacuum industries, for more than 20 years. Known for its well-equipped and safe service facilities that provide guaranteed professional and reliable
service, the Oerlikon Leybold Vacuum also services contaminated products from the chemical industry contingent upon international and national environmental directives and standards.
About Oerlikon Leybold Vacuum
Cologne, Germany-based Oerlikon Leybold Vacuum GmbH develops a broad range of application- and customerspecific
systems for the creation of vacuums and extraction of processing gases. With 150 years of experience as a
first-class vacuum supplier, the company's products are known for their superior performance, reliability and quality.
Oerlikon Leybold Vacuum has a worldwide network of consultants and sales personnel that provide wide-ranging
engineering expertise and are available to help customers select the right products for any application.
About Oerlikon
Oerlikon (SWX: OERL) is one of the world's most successful high-tech industrial groups specializing in machine and
plant engineering. The company is a leader in the field of industrial solutions and innovative technologies for textile
manufacture, thin-film solar and thin-film coating, drive, precision and vacuum systems. With roots in Switzerland and a
long tradition stretching back 100 years, Oerlikon is a global player with a workforce of more than 19,000 at 170
locations in 35 different countries. The company's sales amounted to CHF 5.6 billion and it ranks either first or second
in the respective global markets.
For further information please contact:
Bob Campbell
Sr. Manager - Marketing and Services
Oerlikon Leybold Vacuum USA Inc.
5700 Mellon Road
Export, PA 15632-8900
Tel: 724-325-6530
Fax: 724-325-3452
bob.campbell@oerlikon.com
www.oerlikon.com/leyboldvacuum
You have successfully added from to your part list.
---