Product Announcement from Ofil Ltd.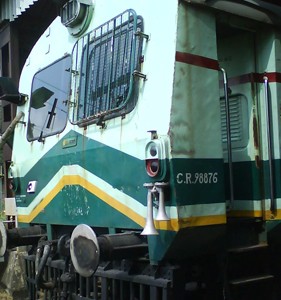 A professional railway UV inspection systems that incorporates the DayCor® daytime corona detection technology with shock absorbers. Designed to enable high speed automatic detection of corona and arcing, provide high resolution images and straight forward reports.
Characteristics
Rail is a complete inspection tool with the most sensitive Visible-UVc bi-spectral detection apparatus and absolute solar blind performance.
Rail performs accurately and reliably in high speed of up to 300km/h, without smearing the image and with high pinpointing resolution.
Rail is equipped with Ofil's narrow angle optical lenses through which the exact pinpointing of corona/arcing emitters from distances—is possible.
Rail uses shock absorbers that eliminate shakings and jerky motions and provide smooth inspection.
Rail is uploaded with proprietary/tailor-made software and to suit specific individual needs of railways companies.
Features
Fit for inspection under any light and weather conditions
Position system
Automatic corona detection
Automatic post inspection software
Full Automatic focus for both UV and Visible channels
Automatic blob counting and display for evaluation of the corona strength
Video recording output
Full automatic operations
UV only, Visible only and Combined UV + Visible modes
Benefits
Accurately pinpoints sources of corona and arcing
Offers robust inspection capabilities independent of power line loads and weather condition
With internal storing
High speed riding without missing coronas
You have successfully added from to your part list.
---