Handheld Corona Detection Camera Booster
Product Announcement from Ofil Ltd.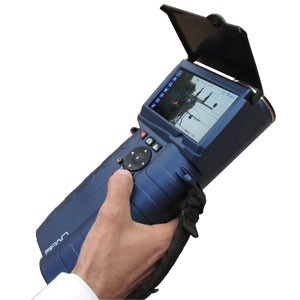 - A new series of compact model of a daytime corona camera DayCor UVollé-C. This series offers an outstanding ability to pinpoint sources of electrical failures and visually show them with almost no trial and error efforts.
- UVollé-C incorporates DayCor® technology and is, thereby, bi-spectral UV-Visible, fully solar blind and includes corona strength indicator.
- UVollé-C in spite of its reduced size and light weight provides high quality information of the scanned electrical installations. Information can be used in reports for reliability engineers and assets management.
- UVollé-C is used for predictive maintenance by electrical utilities in HV and MV installations, OHT lines, distribution, substations, Mines, Industrial plants, data centers, hospitals etc. that must maintain the ongoing operation of their high voltage assets with very little tolerance to unscheduled shutdowns.
---