Product Announcement from Oxford Instruments Industrial Analysis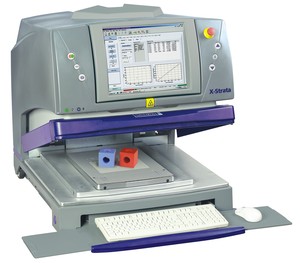 Today's manufacturers whose product designs include large quantities of plastic material must pay particular attention to environmental and regulatory issues that are continuously and rapidly changing.
Since all products eventually reach the end of their life cycle and will need to be disposed of and/or recycled, plastics with significant levels of chlorinated and brominated compounds, commonly used as fire-retardants, are now effectively banned under the recent "halogen-free" directive. Meaning that the content of elements such as chlorine and bromine in plastics is now limited to 900 mg/kg (0.09 Wt%), or a combined content (chlorine plus bromine) of 1500 mg/kg (0.15 Wt%), giving so-called 'halogen-free' materials.
Industries mostly affected by the "halogen-free" restriction are:
Car manufacturers
Car part suppliers
Computers
Printed circuit boards manufacturers
Under regulations of WEEE (waste electrical and electronic equipment), RoHS (Restriction of Hazardous Substances in electrical and electronic equipment) or ELV (End of Life Vehicles) it is required to also determine the concentrations of toxic elements such as lead (Pb), cadmium (Cd), mercury (Hg), chromium (Cr) and bromine (Br) in order to show compliance.
The X-Strata980 micro-spot energy dispersive X-Ray fluorescence (EDXRF) analyzer is a cost-effective tool for the determination of chlorine, bromine and other toxic elements found in plastics and it can easily be located either in a laboratory or close to the production line. The X-Strata980's ease-of-use enables non-laboratory staff to get rapid, repeatable and reliable results 24 hours a day, 7 days a week across multiple users.
Instrumentation and Software of the X-Strata980
Powerful and versatile analysis and coating thickness measurement on a wide range of sample types, shapes, and sizes
The fixed analysis table, or an XY programmable table, enables unattended measurement of multiple samples, and is particularly useful to measure different points on heterogeneous samples in order to obtain average, representative concentrations results
Microsoft and Windows-based SmartLink allows user-defined limits for "PASS/FAIL" requirements and quickly displays compliance or noncompliance of the measured part
The X-Strata980 enables every user to rapidly check components for compliance with RoHS, ELV, WEEE or "halogen-free" directives and regulations with minimum user training, it ensures rapid, reliable results and eliminates costly manufacturing delays.
Email industrial@oxinst.com or call +1 800 447 4717/+1 978 369 9933
See our webinar calendar: http://www.oxford-instruments.com/webinars
You have successfully added from to your part list.
---