Product Announcement from PCN Technology, Inc.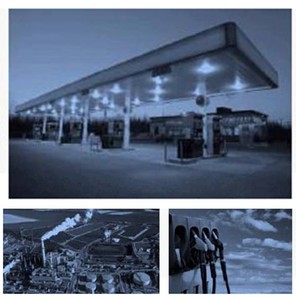 IP Router, Switch, & Transport Solutions
Oil & Gas and Petrochemical Networks
Ethernet Technology Solutions
The need for IP interconnectivity between serial devices is growing rapidly and much of the growth is expanding based on the needs for ubiquity of IP connections throughout LAN/WAN infrastructure build-out in critical automation markets.
Previous success of serial devices has been very strong over the last thirty years and has been generally limited to "closed-systems" that communicated to-and-from automation and control devices.
PCN's Critical Ethernet Networking & Extension Solutions are open standard networking systems that accelerate the migration of Ethernet convergence with the "best of both communication and networking worlds". IP inter-connectivity with Serial devices is the tool to "do something very real' in critical automation and control environments where ultimate reliability, robustness and security is required for both Serial & IP communications.
Using the same operational wire; PCN systems provide extremely reliable and secure "jitter-free low-latency frame cohesion" ensuring maximum reliability and security for both networks. No other solution worldwide provides the ubiquity of serial communication; along with IP multi-drop Ethernet solutions at the same time.
PCN's 10/100 Ethernet Routers, Switches and Extender products provide a single network connection that allows products to utilize the existing two-wire or four-wire serial connection to provide low-latency serial communication while enabling & transporting IP throughout an entire multi-drop Closed-System.
Key Features
Instant Independent Ethernet networks multiplexed with operational Serial/Twisted Pair Networks. Both maintain independence.
IP Based Remote Management & Applications
Maintain Existing Control & Monitoring Applications for all applications
No Rewire. No Shutdown. No Configuration. No Construction. Instant Integration.
No more data tunneling issues with cheap converters & extenders. Eliminate frustration while achieving Class 1, Division 2, FIPS, PCI and other compliance requirements.
Enable Cloud Computing while supporting existing independent operational Serial networks. Mix and Match as needed.
Keep Existing Serial Technology and Product platforms the same. Keep what works. Manage global services and solutions.
Integrate numerous applications, services and solutions through a single IP-485® Switch.
Multi-Drop Ethernet just as you do Serial Communications.
Use Existing Operational twisted pair or other discrete wiring.
You have successfully added from to your part list.
---