Electromechanical Products From Top Suppliers
Product Announcement from Radwell International, Inc.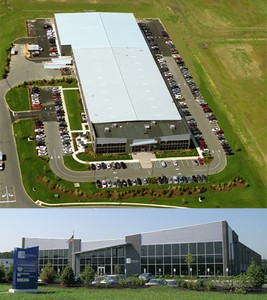 Radwell International stocks and sells New and Surplus Industrial Automation, MRO, Pneumatic, Motion, Electronic, Hydraulic, HVAC and Electrical Control Equipment for plant floor and facilities maintenance machinery. We also have full component level Repair capabilities for all Industrial Electronic and Electrical equipment. We also buy Surplus Industrial Controls. See our complete Line Card of brands you will find at http://www.PlcCenter.com .
Celebrating 30 Years of Quality Repair, Surplus & New Supply:
Click on a product group below to visit our section and pricing:
PLCCenter.com's CONTINUOUS IMPROVEMENT PROCESS
Radwell's operations team analyzes all internal processes and implements changes, both automated and manual.
Commitment to these process reengineering initiatives is evident by the financial investments that are made to transform internal business systems.
Internal Processes are reviewed using continuous improvement methodology PQMI (Process Quality Management and Improvement).
Changes are identified and entered into a formal change management system. They are then evaluated, prioritized, implemented, measured and then improved again.
Measuring performance of all internal processes is paramount to our continuous improvement initiatives. We have measurement tools in place and data is continually monitored. This data is then analyzed and improvements are made
Our extensive line of products include:
---