Ribbon Cable 40 Connector -- Price Per Foot
Product Announcement from Radwell International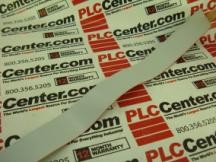 PLCCenter is the online source for industrial automation products. Repair or buy the 336540 (3365/40) factory new, new surplus, or pre-owned in verified working condition at discounted prices.
The 336540 (RIBBON CABLE 40 CONNECTOR PRICE PER/FOOT) is manufactured by 3M.
This product's availability and condition* have designations of both NSFP and FNFP.
*Condition: FNFP-Factory New Factory Package; NSFP-New Surplus Factory Package;NSPP-New Surplus PLCCenter Package; USPP-Used Surplus PLCCenter Package
---