Calibration Rooms / Walk-Ins
Product Announcement from Parameter Generation & Control, Inc.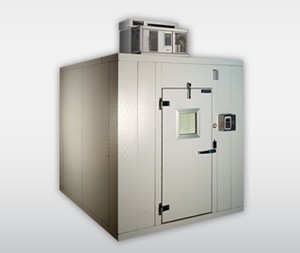 ON-SITE CALIBRATION ROOMS: PRECISE CONTROL WITH CHILLED MIRROR ACCURACY
Parameter Generation & Control, in partnership with EdgeTech, provides custom rooms and large volume calibration chambers that combine the quality and durability of the Parameter line with the proven technology of the EdgeTech hygrometer. These roms are utilized for large volume calibrations requiring humidity and temperature control within very narrow tolerances.
When specific conditions are required, accuracy, constancy and uniformity of an atmosphere must be considered. EdgeTech provides an accurate humidity and temperature measurement, while Parameter maintains a precise control constancy and chamber uniformity.
Parameter's walk-ins are customized to your specifications and can be arranged with various shelving configurations. Cable ports, windows, and HEPA filtration are also available.
---
CUSTOM DESIGN
Parameter designs and manufactures rooms in our North Carolina facility to operate at the specific requirements and exact sizes you've specified. To insure product integrity, Parameter assembles and thoroughly tests all systems prior to shipment and provides complete installation and on-site start-up instruction anywhere in the world.
Parameter is fully capable of upgrading any brand of existing rooms. Due to the flexibility of the Parameter conditioning systems we can also condition your existing rooms.
Rooms are built using modular insulated panels with either a 32 R-value (four inch) or a 40 R-value (five inch) to maximize efficiencies and uniformity. We can provide options for stainless steel construction, dryers, and air and water filters if needed.
---
AN UNSURPASSED RH CONTROL OF ±0.5%
Parameter room and chambers use a unique method of controlling moisture to attain unmatched levels of humidity and temperature control and uniformity. Unlike many other manufacturers, Parameter's humidity methodology does not use vapor generators or atomizers as a humidity source. Instead, our dew point generating system achieves superior levels of humidity performance.
See an explanation of the Parameter system at Humidity Control 101.
The Parameter SmartPad controller is a user-friendly system that provides control for the conditioning units. The SmartPad is equipped with direct readings in both temperature and humidity, and features 50-segment programming for automatic cycling and also ramping and soaking excursions. High-low or deviation alarms are standard as well as a serial communications port.
---