Product Announcement from Paratherm Corporation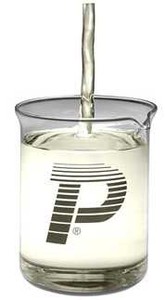 Paratherm HE® - High Flash & Fire Points, Thermally Stable
Continuous service to 600°F
High flash/fire point
Extended life in vented systems.
Safe to use, easy disposal
The Paratherm HE® high flash and fire point heat transfer fluid is rated for an optimal service range of 150°F to 600°F (66°C to 316°C). Engineered for higher thermal and oxidative stability, it is efficient and cost effective. Its greater purity allows it to strongly resist degradation while holding thermal properties and maintaining efficiency. This provides for low maintenance and solid performance over an extended operating life. Non-toxic, the HE fluid is safe to use and easy to dispose. It can be safely combined with spent lubricating oils and recycled locally.
Found in a broad variety of applications, the fluid is recommended, specified, and/or approved by a host of equipment manufacturers and thermal fluid heaters OEMs for continuously-operated systems. Recognized by U.L. (Underwriters Laboratories, Inc., No. MH17163-N) and certified by the U.S. Coast Guard (molten sulfur service), the durable HE fluid has a proven record of success under demanding conditions and yet is safe and easy to handle.
You have successfully added from to your part list.
---