Desktop Scanning Microscope Advanced App. System
Product Announcement from Phenom-World BV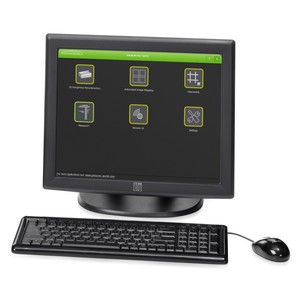 Phenom Pro Suite

The Phenom Pro Suite is developed to enable Phenom users to extract maximum information from images made with the Phenom desktop scanning electron microscope (SEM). It extends the capabilities of the Phenom, a high-resolution imaging tool, providing solutions to specific application needs.
The Phenom Pro Suite software is installed on the Phenom Application System. This monitor-mounted PC is the hardware platform for all Phenom Pro Suite software, leaving the Phenom system in its original state and guaranteeing maximum system stability and up-time.
The applications for the Phenom Pro Suite software are:

• Automated Image Mapping
The Automated Image Mapping application enables users to automatically collect multiple images in a regular grid.

• Remote User Interface
Phenom Pro Suite's Remote User Interface makes it possible to access the Phenom from a different location.

• 3D Roughness Reconstruction (optional)
With the 3D Roughness Reconstruction application, the Phenom is able to generate three-dimensional images and submicrometer roughness measurements.
• Fibermetric (optional)
Now, direct observation and measurement of micro and nano fibers is faster, better and easier than ever before, with the Fibermetric application.

The Phenom Application System and Phenom Pro Suite are available for all Phenom desktop SEMs. The Phenom Application System can be connected direct, via local network or Internet, enabling network storage and remote system control.
You have successfully added from to your part list.
---