Product Announcement from Plex Systems, Inc.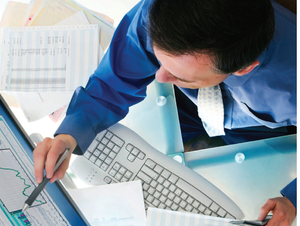 Looking for an industry-leading Food Safety Management solution? Food and beverage processors are under constant pressure to deliver quality products
with more efficiency while managing customer and regulatory mandates.
Food safety is of utmost importance in the highly competitive food processing market.
Cloud ERP software is a powerful tool to help meet these challenges.
Food Safety Management features help meet new FDA mandates including
HACCP, and the Food Safety Modernization Act.
Food Safety Management ERP
Plex Online ERP software delivers traceability and compliance features. Food processors access information in real time to be more informed. Plex Online
ERP software meets the needs of food and beverage processors by offering a
comprehensive solution with industry-specific functionality.
Food processors outperform the "status quo" with a new generation of ERP software.
With Plex Online's industry-leading ERP system, respond quickly to business demands, comply with rapidly changing industry regulations and improve
customer satisfaction.
Since 1995, Plex Systems has maintained a singular vision – to drive significant cost, quality and productivity improvements for manufacturers, from the shop floor to the top floor, via intelligent use of technology. Today, thousands of users at hundreds of companies around the globe rely on Plex Online Cloud ERP to help in their drive for operational excellence and a competitive advantage.
Plex Online utilizes cloud computing to deliver a complete solution for manufacturers with no hardware or software purchases. Production management, inventory management, quality management, human capital management, and financial management are all available via a web browser. Plex Online's integrated quality and traceability functions have driven widespread adoption in a cross section quality-driven manufacturing industries.
Our Manufacturing Heritage
The technology focus and manufacturing industry expertise that serves as the foundation of Plex Online was originally developed as a project at an automotive parts manufacturer. Realizing the strength of the approach used in this project, the technology team formed Plex Systems as an independent company soon after, and launched the Plex Online software as a service (SaaS) solution in 2001. Plex Online is considered a pioneering SaaS solution.
Manufacturing ERP Software:
Shop Floor to Top Floor
Plex Online Cloud ERP extends manufacturing ERP beyond its traditional role in management and finance to encompass manufacturing operations, including production management, inventory management, quality management, and much more.
Plex Online manufacturing ERP software provides unparalleled coverage and access to operational intelligence, enabling managers to make decisions based on real-time data, and enabling continuous improvement and lean management
Manufacturing ERP for Quality-Driven Industries
Plex Online's comprehensive ERP solution is trusted by manufacturers in a wide range of quality-driven industries around the world, including:
Plex Online manufacturing ERP software minimizes manual processes and ensures real-time accuracy, with comprehensive quality, traceability, and documentation management, including audit trails.
Access unmatched flexibility and reduce cost of IT operations with a comprehensive manufacturing execution system for unparalleled visibility into manufacturing operations.
Food & Beverage Processors and Packagers:
Food and beverage processors and packagers face the strictest scrutiny of any manufacturers. Plex Online provides total supply-chain traceability, the ability to track product ingredients from receipt through processing, packaging, and shipping.
Plex Online Cloud ERP helps you meet the pace of rapid product development. Manage complex supply chains with agility and cost control. Meet customer, regulatory and sustainability mandates.
Industrial Machinery & Components Manufacturers:
Plex Online manufacturing ERP software empowers individuals and teams with real-time information to drive continuous improvement, by supporting pull scheduling and other lean manufacturing techniques. Gain greater efficiency, reduce waste, and streamline production.
Gain unparalleled visibility into and control of all aspects of a metalformer's business and manufacturing operations, with tools for production scheduling, OEE measurement, supplier management, costing, and much more.
You have successfully added from to your part list.
---