LabMaster Bearing Measuring Instrument
Product Announcement from Pratt & Whitney Measurement Systems, Inc.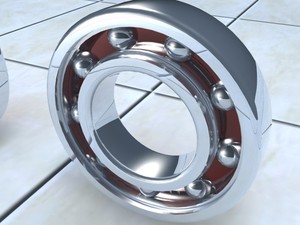 A few of the most popular bearing characteristics that can be measured on the Pratt & Whitney Labmaster bearing measuring system include: Radial Internal Clearance (Radial Internal Play), Axial Internal Clearance (Axial Internal Play / End Play), Internal Diameter of Bearing (Inner Ring), External Diameter of Bearing (Outer Ring), Inner Raceway of Bearing, Outer Raceway of Bearing, Shield Thickness, Ball Bearing Diameter.
Easy to use and the most accurate bearing measuring instrument on the market today, the P&W Labmaster Universal measures bearings used for the aerospace, automotive, and medical industry. A popular add-on for the bearing remanufacture & repair industry is the axial internal clearance (axial play) and radial internal clearance (radial play) kits. These accessories can measure bearing wear and provide important failure analysis.
---