P&W SuperMicrometer Retrofit
Product Announcement from Pratt & Whitney Measurement Systems, Inc.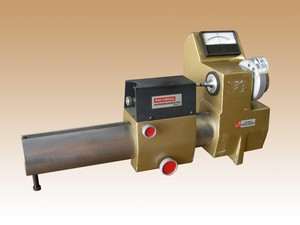 Pratt & Whitney measuring instruments are designed to provide years of dependable operation, however your measurement requirements may change. Pratt & Whitney offers rebuild and retrofit programs to update older Model 'B' Supermicrometers (B250- U302526)
to the current Model 'C' Supermicrometer (UPG-SM).
All components are evaluated and replaced as required or remanufactured to new condition. Our full warranty applies and the instrument is certified traceable to NIST.
Pratt Whitney bench Super Micrometer models include: TG2103, G2103, TG2100, TG2100, TG2102, G2102, TG2101, G2101, 2103, 2100, 2102, 2101. Based on the gage and model, an old bench Super Micrometer might not be upgrade ready. In these cases, please inquire about our trade-in program towards the purchase of a new bench Super Micrometer.
---