Support Services
Service Detail from Precipart Corporation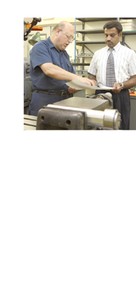 From day one, you can access Precipart's engineering experts for project questions, direct review services and formal consultation. At the same time, you should know that our engineers communicate regularly with sales to monitor your program for special follow-ups as needed.
Precipart reviews existing component and assembly prints as necessary. Reviews may prompt subsequent proposals for improvement, performance expectations and manufacturability. Add reverse engineering to our specialized capability and we can do it all.
In addition, Precipart Corporation's Technical Products Planning Group plays an important internal role in monitoring the conformance of your component or device from day one. Your program initially is reviewed for manufacturing and respective methods so that our price estimates are in keeping with your target scheduling and cost. Once the program is in-house, this group interfaces with the various departments to maintain conformance and meet your expectations.
---