Product Announcement from Precision Incorporated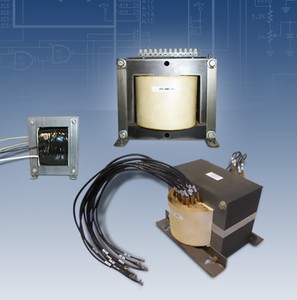 Precision's custom Single Phase Transformers are currently being used in many applications, including Industrial Controls, HVAC, Commercial Appliances, Medical Equipment, and Avionics Applications. Precision Inc. Single Phase transformers provide circuit isolation as well as control voltages for many customer applications. There are many classifications of the single phase transformers, including:

Product Types:
Power Transformers
Step Up Transformer
Step Down Transformer
Signal Transformers
Isolation Transformers
Control Transformers
Class 2 Transformers
Industrial Control Transformers
Machine Tool Control Transformers
Ferro-resonant Transformers
Constant Voltage Transformers
Typically, Precision Inc single phase transformers include the following options:
Primary: 120/240 volts (dual wound or single winding) or customized tapped primary
Secondary: 12/16/18/24/240 volts (all dual wound) or customized tapped secondary
PC Mounting, Chassis Mounting, Flying Leads
Screw on terminals
Quick connect lugs
Electrostatic shielding
UL Recognized insulation class
You have successfully added from to your part list.
---