Product Announcement from Precitec, Inc.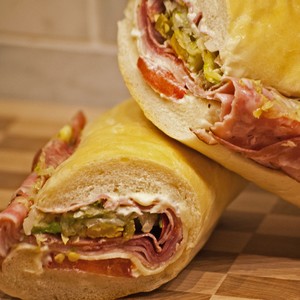 CHRocodile's non-contact optical sensors utilize two different techniques, depending on the thickness and material being analyzed. With our chromatic confocal technique, the white light is passed through the material (visually transparent or translucent) and a return signal is processed from each surface. This provides a high speed and very precise measurement of distance to each surface, as well as thickness. When coupled with another chromatic sensor, it is possible to synchronize the two, using one on the top and the other on the bottom of the material, thus also giving a total thickness for the entire material. Another technique used by the CHRocodile sensors is an interferometric type of measurement, which can utilize white light or infrared, enabling the measurement on even more materials.
All CHRocodile sensors have a few common traits. They operate at a high speed, ranging from 2kHz to 70kHz. The probes are manufactured with tight specifications, utilizing high quality optics to ensure the best possible resolution and performance. There are a variety of communication options for the output, including serial, analog, USB and ethernet on some systems. If speed and precision are important to your process, there is likely a CHRocodile sensor designed for you.
Measurement of a Stack
With the ability to monitor both thickness and distance simultaneously, it is possible to combine 2 CHRocodile sensors on opposing sides of the material and gain a wealth of information. If there are surface features or patterns, it is often beneficial to choose an optical sensor that is unaffected by the surface. Our line of CHRocodile sensors range from visible to infrared wavelength, ensuring a perfect fit for nearly all materials. In some cases, it is advantageous to use a white light sensor on one surface , and an infrared sensor on the other. To determine the best configuration for your sandwich or stack, it is possible to send samples to Precitec for evaluation and recommendation.
Measurement of Film Thickness
Using our CHRocodile sensor in the interferometric layer thickness mode, the thickness of transparent films can be measured without contact and with high resolution. The thickness of films can be measured both inline and offline, depending on the requirements of your process. This measurement is independent of temperature and atmospheric moisture, thereby particularly valuable in optimizing the manufacturing process. There is also the possibility of adding a fixed reference to simultaneously measure distance and thickness in interferometric mode with our infrared sensors. This enables layer and stack thickness information on multi-layer materials that are not transparent in the visible spectrum.
You have successfully added from to your part list.
---