Feedwater Pre-Heater Optimization
Product Announcement from ProSonix Corporation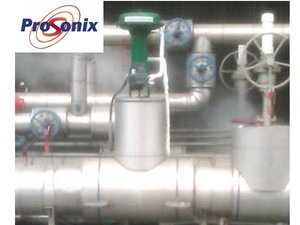 Steam Injection Heating for feedwater pre-heater can optimize feedwater temps reducing maintenance on pre-heater tubes, and reducing dissolved oxygen enerting the deaerator.
Reverse Osmosis - Precise temperature control of water optimizes demineralization through the filter membrane process.
Deaerator Operation - Increasing incoming raw water temperatures can increase the release of oyxgen.
Continuous or intermittent operation with flow capacities from 1-15,000 gpm
Precise temperature control (+/- 1 deg F)
Self cleaning steam injector design for hard water sources such as river or lake water
For use with steam pressure up to 600 psig
Contact ProSonix today to learn more.

Play Feedwater Pre-Heater Optimization Video
---