Hot Water On Demand
Product Announcement from ProSonix Corporation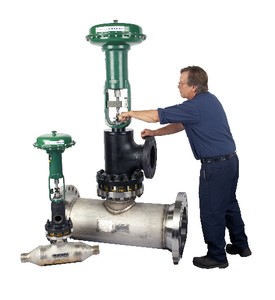 ProSonix DSI on-demand water heaters provide hot water for process & utility heating in your plant. Our PSX Inline I-Series heats water instantly is a single pass with high turndown on steam & water, eliminating hot water shortages in high demand cycles.
High liquid turndown up to 10:1 supports small volume hot water supply periods and the ability to ramp up for full scale plant cleaning needs.
Precise temperature control of +/- 1 deg F insures smooth integration & and reliable response for heater control operation
Temperature rise of up to 250 deg F in a single pass.
Self cleaning design eliminates down time from mineral & scale build-up
Inline design for compact & economical installation.
Well suited for the following:
CIP washdown & sanitation needs.
Boiler feedwater, De-aerator water, & R/O Water heating
Meat & Poultry processing
Vegetable & Potato blanching and can topping applications
Vent & waste steam recovery of low pressure steam
Tank & vessel heating
Contact ProSonix today to learn more ...
---