PMP31 Series Medical Power Supply
Product Announcement from Protek Power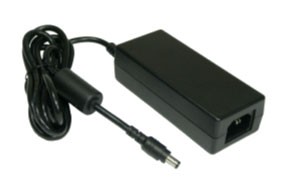 The PMP31 Series of AC/DC switching power supplies
provide 25-30 watts of continuous output power. They
are enclosed in a 94V-1 rated polyphenylene-oxide case
with an inlet of the IEC320/C14 to mate with
interchangeable cord for world-wide use. All models
meet EN55011 and FCC class B emission limits, and are
designed for medical applications, not for life-supporting
equipment.
FEATURES:
High Efficiency
Low ripple & noise
Over voltage protection
Short-curcuit protection
Over voltage protection
100% burn-in at full rated load
Standby consumption less than 0.3W
Compliant with CEC and Energy Star efficiency level V requirements
Compliant with RoHS requirements
---