Integrate Micro-Imaging quickly and easily
Product Announcement from Qioptiq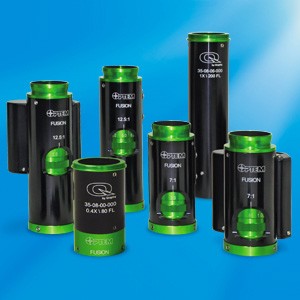 The new Optem FUSION Lens System delivers extreme versatility for OEMs, reserachers and integrators requiring precision micro imaging. Optem FUSION is a modular Lens System offering streamlined user-configurable modification of performance, function and form.
Simple change-out of modules defines a wide range of performance envelopes for 7:1 or 12.5:1 zoom optics. Or replace zoom Module with Fixed-Aperture Module for a wide range of economical Fixed-Magnification Lens configurations.
Optimized for use with most any sensor format or mount type including C, CS, F, EOS, 4/3 and Bayonet.
Options include integrated LED illumination, internal fine focus, manual or motorized zoom and/or focus, and a wide range of accessories. Ideal for use in optical metrology, wafer processing, inspection, machine vision, material analysis, crystal monitoring, well plate scanning, and more!
Experience Optem FUSION for yourself! Visit Qioptiq at any of these upcoming industry events near you.
---