Quadrant's Porosity Free Machinable Acetron® GP
Product Announcement from Quadrant Engineering Plastic Products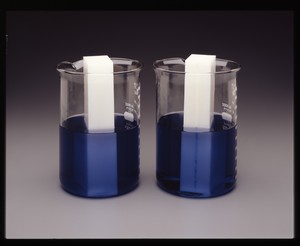 Quadrant's Acetron® GP POM-C, is the only porosity free Acetal product on the market today. Possessing the traits of an Acetal product, machinable Acetron GP POM-C provides strength and stiffness, enhanced dimensional stability and ease of machining. All of that, plus its FDA, USDA, NSF, Canada AG and 3- Dairy Compliant. Why? Tolerance to a wide range of chemicals including many solvents provide wear during repeated cleansing but the Acetron GP porosity free bonus means bacteria can not penetrate its surface. Other materials when tested show bacteria residue even after stringent cleaning. Acetron GP POM-C virtually none. With that confidence Quadrant uses an in-line photometric quality producer to assure every plate and rod is porosity-free then linemarkes it for traceability.
Acetron® GP POM-C's Key Benefits
· No centerline porosity typical of many acetal materials
· Low moisture absorption
· High strength, stiffness
· Easy to machine - to learn how visit the Machinist Toolkit portion of our web-site.
· Acetron® GP natural is FDA, USDA, NSF, Canada AG and 3A-Dairy compliant - Click here for our datasheet.
Want to learn more about Quadrant's family of products geared for the food industry. Click here to download Processing and Packaging Equipment - A guide to materials that meet the industry's need for more and faster.

Play Quadrant's Porosity Free Machinable Acetron® GP Video
---