Medical Cords for International Applications
Product Announcement from Quail Electronics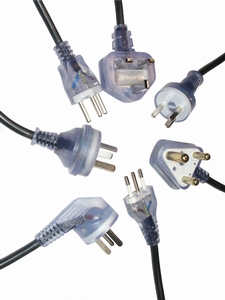 Even though the power cords are 100% tested for continuity, the clear plug gives the end user an extra comfort level because it allows them to look and make sure the connections are secure and in the correct location. This is very common for medical equipment being used in North America and Australia, but up until now was unavailable for medical equipment being used in the rest of the world. Quail has now made matching clear plug power cords for every other region of the world so that the medical and dental OEM can offer consistency within their product line regarding the power cord.
These cords are now available for purchase. Please contact Quail Electronics's sales department for further information.
The sales and customer service department can be reached at (800)669-8090 or e-mail sales@quail.com.
---