R. STAHL Intrinsically Safe Technical Service Dept
Product Announcement from R. STAHL, Inc.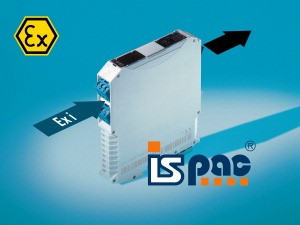 Houston, Texas - R. STAHL Inc, a global leader in electrical and automation interface equipment for hazardous location products, has introduced its new technical service department for intrinsically safe systems.
"We're very excited about introducing this new team of intrinsically safe technicians." said Craig Yoss, R. STAHL Director of Marketing and Business Development. "We realize there is a science to the proper selection of intrinsically safe barriers and isolators. This department is dedicated to remove the complexity of this process. The team is fully trained to select the right barrier or isolator that will both protect the plant, and function properly. Simply call our hotline at 832-476-1867. We have also included a "Provide Support" button on our website at www.rstahl.com to immediately engage our technicians in live chat.
The R. STAHL intrinsically safe technical service department also provides support on more complicated Fieldbus, Remote I/O, and Human Machine Interface products for hazardous locations.
---