Product Announcement from Raytheon ELCAN Optical Technologies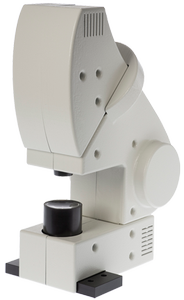 According to Munro & Associates, "Product design may only account for 5% of a product's total cost, but it dictates 75% of the product's total manufacturing cost. Therefore, it becomes critical that designs are done right, the first time."
At Raytheon ELCAN Optical Technologies, our customers benefit from over 60 years of manufacturing experience and complete opto-mechanical/electronic vertical integration from design through to volume production.
Design is the most critical step. The key is to start with manufacturing in mind and work backward to the optimum design. Raytheon ELCAN's experience in all aspects of opto-mechanical/electronic fabrication provides design for manufacturability from the beginning. This approach can shorten program cycle time and produce more cost-effective and reliable products in record time.
Our dedicated team of design engineers conducts ongoing, sophisticated R&D for new programs and to support ongoing production. Design Engineering is co-located and works closely with Production Engineering as well as Assembly & Test Engineering to optimize design for manufacturability and assembly as well as total cost of ownership.
Optical design is performed using state-of-the-art computational hardware in conjunction with the latest simulator software. The optical design group encompasses the areas of detailed lens design, optical thin film definition, the assembly and alignment of prototypes and optical testing.
Raytheon ELCAN has developed patented and proprietary processes to optimize optical design for cost-effectiveness and manufacturability including High Performance Technical Computing (HPTC) and Spectrum Coding®. HPTC provides incredible simulation capability to allow for optimization of software and hardware simultaneously and provide alternate solutions in material and tolerancing for complex designs. Spectrum Coding® allows for post-processing compensation in an optical design to widen tolerancing options without impeding or limiting performance and may point to more cost-effective and manufacturable designs.
Raytheon ELCAN has pioneered many of its performance improvements in modern optics based on proprietary and patented advances in thin film coating techniques. Raytheon ELCAN has over 60 years of experience in thin film coating design and manufacture including anti-reflection, high reflection and hard-carbon protective coatings.
Our mechanical design department works closely with the rest of the design team to ensure that each design meets the physical, operational and performance specifications. Production Engineering and Quality Assurance representatives are involved in the design process from the initial concept through to the final manufacturing drawings.
The mechanical design group is divided into two functional areas, one responsible for the design of pure lens systems and the other responsible for opto-mechanical assemblies.
Raytheon ELCAN has facilities to design and test analog and digital hardware and software.
Raytheon ELCAN seamlessly integrates its advanced opto-mechanical/electronic capabilities to provide manufacturable, repeatable results for the medical device industry.
You have successfully added from to your part list.

Play Design – Key to Cost-effective Medical Devices Video
---