Product Announcement from Remcom (USA)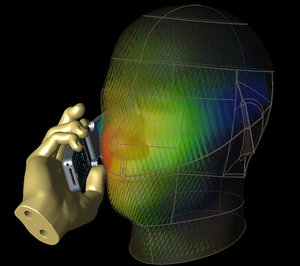 XFdtd® is a 3D EM simulation software package that provides engineers with powerful and innovative tools for modeling and EM simulation. It was designed to be simple and easy to use, but with the power to handle the toughest simulations that engineers face today.
XF7 is the market's most modern 3D electromagnetic simulation software for FDTD-based modeling and simulation. XF7 simplifies workflow with an overall focus on the iterative nature of the design process. Remcom continues to invest in features and enhancements that improve the power, speed, and usability that have always been the core strengths of our software.
Unique capabilities of XF7 include:
· XACT Accurate Cell Technology resolves the most intricate designs with fewer computational resources
· XTend Script Library automates modeling and design with pre-loaded, customizable scripts for creating custom features
· XStream GPU acceleration technology included at no additional cost
· Complete parameterization control
· First EM simulation package in the industry to run natively on Windows, Mac OS X, and Linux
· Guided modeling processes, editable modeling history, ability to edit imported CAD files
· Intelligent, ultra-fast meshing expedites previewing of finished meshes prior to simulation
· Dynamic and interactive graphing allows results to be viewed and automatically updated as data changes
· Customizable Results Browser with filtering and searching tools
XF7 is available in both Pro and Bio-Pro versions. Both include 32- or 64-bit analysis module, geometric modeler and postprocessor, shared memory multiprocessor (MPM) at eight cores, and comprehensive variety of 3D CAD import modules. The Bio-Pro version also includes SAR capability and hi-fidelity human body meshes.
Visit http://www.remcom.com/xf7 to take the XF7 benefits tour, watch product application videos, or download a brochure.
Request a free trial or pricing information from Remcom: http://www.remcom.com/information-request-form/
Hand image reprinted with permission from CTIA - The Wireless Association®. All rights reserved.
You have successfully added from to your part list.

Play XFdtd 7 - 3D EM Simulation Software Video
---