XFdtd 3D Electromagnetic Simulation Software
Product Announcement from Remcom (USA)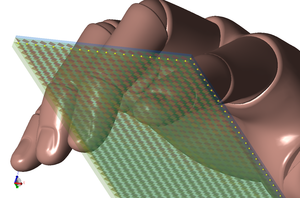 XFdtd® Release 7 (XF7) is the market's most modern 3D electromagnetic simulation software for FDTD-based modeling and simulation. It's tremendously fast by leveraging NVIDIA's most advanced CUDA-enabled GPUs. And it's easy to use and engineered to replicate real-world processes.
As an FDTD simulation software, XF outpaces other methods in efficiency as the number of unknowns increases. Learn more about the benefits of the FDTD method.
Key capabilities of XF7 include:
There are three versions of XFdtd available, Limited, Professional, and Bio-Pro. Bio-Pro is a specialty version of XF that includes capabilities for bio-EM calculations. All versions include 64-bit analysis module, geometric modeler and postprocessor, as well as shared memory multiprocessor (MPM) capability.
Visit http://www.remcom.com/xf7 to take the XF7 benefits tour, watch product application videos, or download a brochure.

Play XFdtd 3D Electromagnetic Simulation Software Video
---