Advanced Optics
Service Detail from SCHOTT North America, Inc. - Defense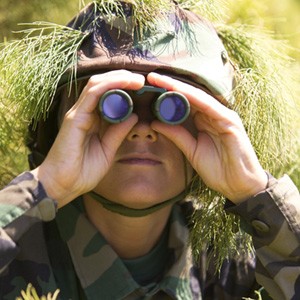 SCHOTT offers the defense and homeland security industries both standardized and custom designed optics to meet specific defense and homeland security requirements.
SCHOTT currently provides the defense and homeland security industry with optical material & components for transmission, surveillance, targeting and displays
Infrared (IR) filters that make it possible for soldiers to use tactical illumination in combination with night vision systems
Night vision glass and filters that enable soliders to "own the night"
Laser glass used in nuclear simulations and other high energy applications
Zerodur® zero thermal expansion glass-ceramic for mirrors in surveillance satellites, tracking systems and other applications that require materials with very low rates of thermal expansion
Aspherical and other types of high-quality lenses that reduce the weight of and miniaturize binoculars, night vision systems and surveillance devices.
Contrast enhancement filters that make it easier for soldiers to read vehicle and avionic displays.
Optical glass for fingerprint and retinal scanning equipment and other biometric applications.
Radiation shielding glass for use in nuclear waste treatment facilities and other nuclear applications.
---