Light-Band Sensors
Product Announcement from STM Sensors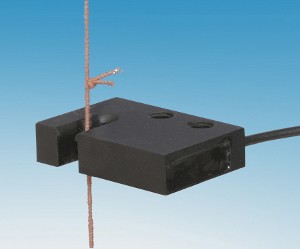 Their homogenous light-band avoids the handicap of discrete beams. It provides approximately equal sensitivity at every position within the band. The coverage of the active field can hence be converted into an analog output signal. This way they are ideal for the control of web edges or the exact guidance of ribbon shaped objects.
Light-Band Fork Sensors
U-shaped metal housings with standard dimensions and fixing method provide ease of handling and robustness in the application.
Light-Band Modules
The separate configuration of the emitter and the receiver module means maximum flexibility in design and allows space saving installation.
---