Refining, Recovery & Processing with Ceramics
Service Detail from Saint-Gobain Oil & Gas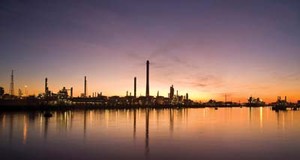 Extracting, refining and processing fossil fuels are enormously complex operations that require a formidable arsenal of advanced technology and engineering expertise. Saint-Gobain -- one of the 100 largest industrial companies in the world -- designs and manufactures innovative products used in dozens of applications by businesses up and down the energy supply chain.
We work closely with clients to devleop new approaches to specific application-related challenges and back our products with technical support and resources that literally span the globe.\
Seelct for access to the Saint-Gobain Oil & Gas Group brochure (.pdf).
---