Product Announcement from Saint-Gobain Oil & Gas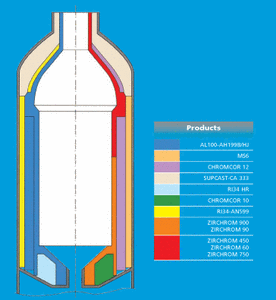 Gasification offers the cleanest, most efficient method available to produce synthesis gas from low or negative-value carbon-based feedstocks. These include coal, petroleum coke, high sulfur fuel oil or materials that would otherwise be disposed as waste. The gas can be used in place of natural gas to generate electricity, or as a basic raw material to produce chemicals and liquid fuels.
Saint-Gobain's Specialty Refractories has been supplying complete refractory linings to gasifiers for well over 50 years. Our high alumina, dense and bubble, special shapes for oil and gas fired units are known worldwide.
Visit us for more details.
You have successfully added from to your part list.
---