EN ISO 13849-1 Seminars
Service Detail from Schmersal Inc.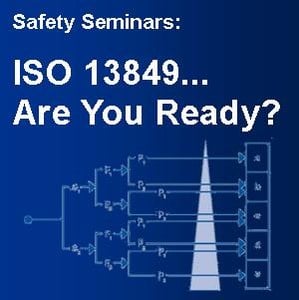 Hazard analysis and implementing machine safety is becoming more complicated. We're here to help.
Risk Assessment to EN ISO 13849-1
ISO 13849 is a global harmonized standard relating to the risk assessment, design, and performance of safety control systems on machinery. This standard is accepted world-wide as the principle safety control design guideline and it represents a major change in the philosophy of hazard analysis and design of safety related parts of machine control systems.

During this 7 hour seminar we will review in detail:
Why was ISO13849 Created
How do we apply it to a machine
Understanding Performance Levels Categories
Common Cause Failures
Diagnostic Coverage
MTTFd (Mean Time To Dangerous Failure)
PFHd (Probability of Dangerous Failure Per Hour)
Symbolic Blocks
Fault Exclusions
Validation
Maintenance
Documentation
Calculating Safety Functions
SISTEMA
Presenter: Michael DeRosier
Mike DeRosier is a TUV certified Functional Safety Engineer for Machinery. His 18 years of experience includes controls engineering to design, build and integrate full machine control systems. His safety experience led him to help corporations to develop Corporate Safety Standards, perform machine safeguarding risk assessments, machine safety training and design, as well as implementation of safety systems for all aspects of machinery (electrical, electronic, pneumatic, hydraulic, mechanical).
Schedule
Seminars are scheduled throughout the year, hosted at our distributor locations across the United States, or can be held in-house for group of employees. For more information regarding the seminar, please contact Mike DeRosier (mderosier@schmersal.com / 914-500-9995)
---