Pre-terminated fibre optic cable with pull eye
Product Announcement from Shenzhen G-Tech Communication Co., Ltd.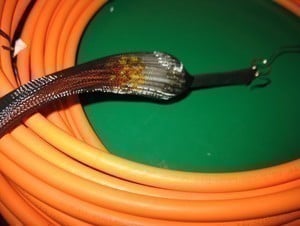 Cables are terminate both ends with connectors of your choice . Once terminated we will perform rigorous tests to ensure the cable meets industry standards.
Test results are supplied with the cable. To avoid damage the fibre is protected with an armoured plastic tube, completely covering the terminated fibres. The tube in turn has a Kevlar™ pulling eye so even difficult cable runs can withstand a greater pulling strain without damage the fibre. We are good at it.
ShenZhen G-Tech Communication Co.,LTD Specializes in developing and manufacruring optical fiber (patch cord),optic communication equipment,optic cable ,electric cable ,adaptor,attenuator,conector etc
---