Failure Analysis Solutions that Work for You
Service Detail from Sherry Laboratories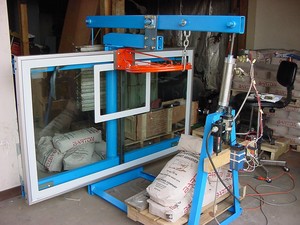 When engineers, quality managers, and investigators encounter problems for which they need solutions that cannot be attained utilizing routine methodology or specification, they contact the problem solvers in the Sherry Engineering Group.
Providing Solutions
The Sherry Engineering Group excels at answering tough questions. If you or your company are ever faced with any of the questions below, contact us. We've got your answers!
To what spec was this manufactured?
How was this heat treated?
How was this made? Is there a plating or coating?
How did the part or assembly fail?
Why did the part or assembly fail?
How can we test this part?
What is this substance?
Did this item fail because of a manufacturing problem, material defect, or a service issue?
What is the performance limit of my part?
This material just isn't behaving as expected. What is causing that?
Failure Analysis
The Sherry Engineering Group's Failure Analysis expertise, built on a foundation of more than 275 years of combined experience, is utilized by clients for a variety of reasons, including:
Determination of Origin of Failure
Failure Mode and Type of Corrosive Attack
Root Cause Determination
Contributing Factors

Material Anomalies / Features
Mechanical Damage
Geometric Influence

Remaining Life Assessment
Engineering Projects
Engineering Projects beyond the scope of standard testing is another area in which the Sherry Engineering Group excels. These can include:
Project Design
Fixture Design and Manufacturing
Test Procedure Development
Product Durability
Reliability Testing
Life Cycle Testing
Assessment of Strength and Durability
Hydrostatic Pressure Testing
On-Site Inspection Services
On-Site Inspection and Failure Analysis
Conductivity Analysis
Corrosion Analysis
Fabrication Inspection
Fire Damage Assessment

Material Degradation
Reduction in Property

Hardness and Ferrite Content
In-situ Replication
Thickness Measurements
Ultrasonic Thickness Determination
Visual Inspection Techniques
We welcome the opportunity to provide you a quote for our services or discuss how we can help.
---