Lube&Seal
Product Announcement from Freudenberg-NOK Sealing Technologies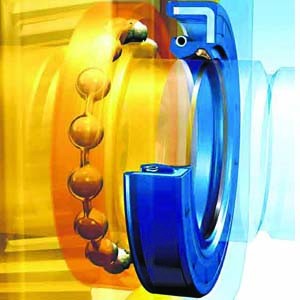 Freudenberg-NOK Sealing Technologies and Kluber Lubrication: Two Specialists, one goal - the perfect sealing system
Wind turbines, and all of the components within each machine, must be built to withstand a wide range of harsh environmental elements. Even the smallest part, if poorly manufactured, can cause big problems. That's why Simrit and Klüber Lubrication, two specialists within the Freudenberg Group, have combined their expertise to offer the Lube&Seal package, which provides the windpower industry the optimal combination of lubricants and seals.
Lube&Seal offers a complete service package with a variety of advantages. We offer an extensive consultation service, expert development and all the necessary performance testing from our in-house test laboratories.
We would be happy to assist you in learning more about Lube&Seal.
---