Vibration Data Collector Repair & Calibration
Service Detail from Spectrum Instruments Ltd.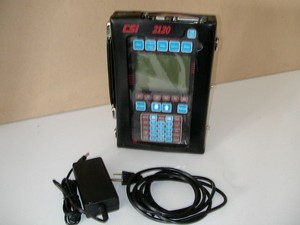 Data collector performance and uptime are key elements of any vibration based predictive maintenance program. Annual calibration to traceable national standards ensures the capture of both consistent and accurate data that is so crucial to any trending databased program.
Unscheduled instrument outage of course can impact data trending and deny your company the benefit of one of their best analytical tools for machine fault diagnostics.
Spectrum offers a extensive list of calibration, repair and upgrade services to keep your data collector / laser alignment / shaker system in top running condition; Models serviced include:
DATA COLLECTORS - CSI, Entek, SKF, Commtest
LASER ALIGNMENT SYSTEMS: CSI UltraSpec, Combi Laser, Rotalign
SHAKERS - Dynamic Engineering, Hardy Instruments, Endevco
---