Value of Standards for Government
Product Announcement from Standards Boost Business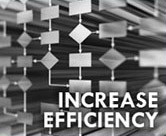 Standards and conformity assessment impact almost every aspect of life in the U.S. and are essential to a sound national economy.
Today, nearly every agency of government has a need for standards, whether as an element of the regulatory process or as a key part of procurement policy and operations. For example, if your agency focuses on trade issues, you may already be aware that standards and conformance make cross-border interoperability possible, ensuring that products manufactured in one country can be sold and used in another.
Public-private standards development partnerships provide an opportunity for your agency members to network on issues relating to standards and to provide input on issues of specific concern to government users and participants in standards activities.
For example, President Obama has placed a great deal of focus on the importance of boosting American innovation. Innovation is based on technology and product development, but it is also about reinventing business processes and building new markets that meet untapped customer needs. Standards and compliance programs are being actively leveraged by companies and industries to foster innovation in the marketplace, shortening the cycle between initial concept and global market access. Those groups who are maximizing standardization activities realize that relying on previously standardized technologies, systems, and terminologies lowers overall R&D costs.
The National Technology Transfer and Advancement Act (NTTAA), with implementation document OMB Circular A119, remains the cornerstone for promoting the use of private sector voluntary consensus standards throughout the government.
The NTTAA endorses public-private standards development partnerships to create solutions for meeting regulatory requirements that support national objectives and priorities. According to OMB Circular A119, the use of voluntary consensus standards, whenever practicable and appropriate, is intended to achieve the following goals:
eliminate the cost to the government of developing its own standard
decrease the cost of goods procured and the burden of complying with agency regulation
provide incentives and opportunities to establish standards that serve national needs
encourage long-term growth for U.S. enterprises
promote efficiency and economic competition through harmonization of standards
further the policy of reliance upon the private sector to supply government needs for goods and services
---