Precision Ground Shafting for Precise Alignment
Product Announcement from Stock Drive Products & Sterling Instrument - SDP/SI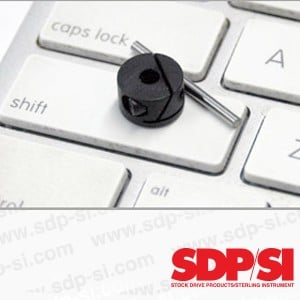 Hicksville, NY - SDP/SI offers a large selection of precision ground shafting to fit a wide variety of applications. With straightness as low as .0002 inches per inch, they provide highly precise alignment where necessary.

Diameters start as low as .0311", and shaft lengths as low as 1", so they can be used for miniature applications as well. They are available in both stainless steel and steel, hardened or unhardened. SDP/SI also offers a number of shaft accessories to be used with these precision shafts.
Stock Drive Products / Sterling Instrument is a leading manufacturer of small mechanical components, servicing a wide variety of aerospace, medical and commercial industries for over 50 years. Quotes, online orders, and 3D CAD Models are available on our updated estore at http://shop.sdp-si.com/catalog/. SDP/SI offers over 130,000 small mechanical components, including gears, belt and chain drives, shafts, shaft accessories, bearings, couplings, universal joints, vibration mounts, miscellaneous components, hardware, gearheads and speed reducers, right angle drives, brakes and clutches, motors and gearmotors. For additional information about SDP/SI, please visit www.sdp-si.com.

Stock Drive Products / Sterling Instrument (SDP/SI), 250 Duffy Avenue, Hicksville, NY 11801. Phone: 1-800-819-8900 | 516-328-3300 • Fax: 516-326-8827.
---