CASE STUDY - Out of the Frying Pan
Product Announcement from SWECO, A Business Unit of M-I L.L.C.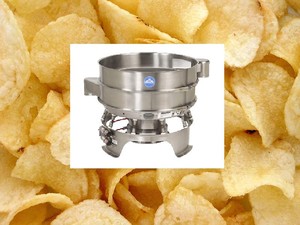 Producers of foods like potato chips, corn chips, french fries, fish sticks etc. pre-cook these products prior to packaging. The cooking process takes place in a very large automated deep fryer which holds approximately 1,000 gallons of 400 degrees Fahrenheit hot frying oil. During the continuous cooking process, the food products, which are supported on a chain link type metal conveyor, travel through the deep fryer while submerged in hot oil.
During the cooking process, small bits and pieces separate from the food items and slowly sink to the bottom of the deep fryer. If these food particles remain there, they will turn into carbon and discolor the frying oil, which in turn will discolor the food products. In order to extend the useful life of the frying oil, the food particles are continuously removed before they have a chance to turn into carbon.
You can read about Sweco's solution here FULL CASE STUDY
---