Concrete Repair Services
Service Detail from TEAM Industrial Services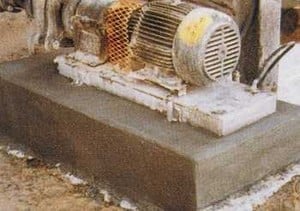 Team utilizes state-of-the-art materials, repair methods, tools and trained technicians for any concrete repair. Team has all the necessary resources to repair and restore your concrete structures; making them as good as – and often better than – new.
History
Established in 1985
Available through all Team service centers
Concrete repair services available
Urethane crack injection
Epoxy injection repairs
Expansion joints
Coatings/toppings
Spall repairs
Pump base repairs
Secondary containment repairs
Urethane crack injection
Seals cracks, leaks
Team's CR-5A hydrophobic sealant utilized onsite

Excellent bonding, wet-dry stability
Good for cold weather applications
Provides multiple seals

Cold joints/construction joints can be converted into water-tight working expansion joints
Epoxy injection
Utilized for structural as well as nonstructural repairs
Ideal for water seepage, control
Environmentally friendly
Temperature range: 32°F - 500°F
Can be machine or hand injected
Expansion joint concrete repairs
Types of joints repaired

Architectural joints
Chemical resistant, pressure-containing joints

Types of sealants used

Chemical resistant
Special formulations for joint applications

Provides joint protection against:

Water damage
Environmental containment
Thermally induced joint movements
Freeze heave
Concrete repair coatings, toppings
Provides surface protection against chemicals, hazardous substances

Acids
Alcohols
Industrial solvents/chemicals

Resistant, nonskid surfaces add safety factors for

Walking
Forklift traffic
Truck, vehicle traffic

Site assessment, recommendation services available
Various surface, topping colors available
Spall repairs
Type of spalls repaired

Overhead
Vertical surface
Walls
Floors

Site assessment, service provided
Repair procedure, materials are recommended
Customer engineer is consulted for structural and critical repairs
Pump base, pedestal repairs
Cost effective
Types of repairs available

Structural repair
Structural upgrade

Coatings available for added protection

Against corrosive atmospheres
Against chemicals
Secondary containment concrete repairs
Required by federal, state and local regulation
Prevents release of hazardous, toxic substances; reduces liability
Saves plants regulatory reporting requirements
Specialized repairs available

For existing concrete
To replace, install new chemical-resistant expansion joints
To plug or reroute drains
Coat containment with materials resistant to tank contents, service

Crack repair applications
You have successfully added from to your part list.
---