TME Radial Sealing Fixture
Product Announcement from TM Electronics, Inc.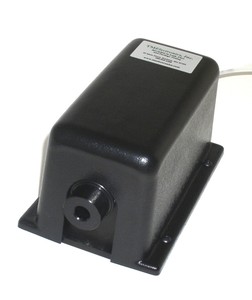 The TME Radial Sealing Fixture (RSF) is a pneumatically operated clamp that provides either a sealed leak tight access to a tubular product or a sealed leak tight dead end to the product during pressure decay leak testing. The RSF is driven from a clamp valve attached to one of TME's leak/flow testers using a delay timer in the instrument to delay the test start sequence while the part is being clamped. Upon the end of the test cycle the clamp valve air is removed and the radial seal is released from the part. The radial sealing fixture can be configured to diameters from approximately 0.022 to 6.000 inches. Large diameter tubes are sealed with a custom fixture. A rubber seal ring encloses the diameter of the tested part and is clamped securely around its outer diameter using a pneumatic cylinder inside the clamp housing.
---