Product Announcement from TSA Systems, Ltd.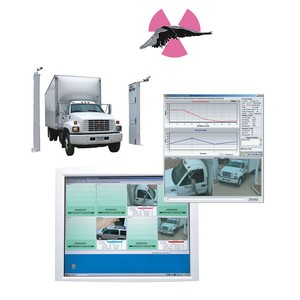 Radioactive Alarm and Video Event Notification (RAVEN) was designed to both capture and view data and video images relating to a radiological detection incident. Stored sets of data and video can be used in the rapid identification of the method of transportation of radioactive substances. Quick review of the incident can be made by using the on screen controls that allow the user to step through each image and pause whenever necessary. This allows the user to relay any identifying information to response personnel in the field for possible secondary inspection or other interdiction.
RAVEN software has been designed with the user in mind. Local Alarm Stations (LAS) can be configured to only display information that will be useful to the local user. The Central Alarm Station (CAS) can be configured to display much more detailed information that is useful for alarm trending and other data analysis. Multiple LAS or CAS locations can easily be established and through the use of wireless routers, these locations can be mobile. Multi-layered password protection will restrict unauthorized access to sensitive data or video and will protect the privacy of innocent individuals.
You have successfully added from to your part list.
---