Vehicle Radiation Detector Monitor VM-250
Product Announcement from TSA Systems, Ltd.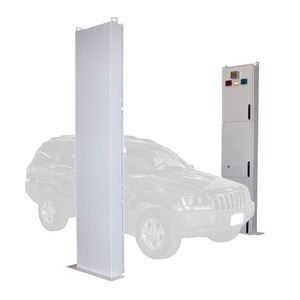 The VM-250 consists of two, self-contained, weather resistant pillars placed on either side of the roadway to be protected. Each pillar contains two plastic scintillator detectors, an occupancy detector and an amplifier/controller. The VM-250 is adaptable for neutron detection capability. Models are equipped with RS-232 and Ethernet communications capability. Both audible and visual alarm connectivity available.
These monitors are designed to automatically scan vehicular traffic without the need for frequent calibration. They are intended for applications where the relatively low energy emissions from 235U and 239Pu are the main concern.
They are currently in use in installations such as uranium enrichment plants, weapons manufacturing and storage plants, nuclear laboratories, and nuclear waste disposal and storage sites where protection of SNM is essential. The units can be insulated, heated and/or cooled for use in severe environmental conditions.
Please call or email us to discuss your application.
---