TS6500CIM Techkit Mixer Selected by Aerospace
Product Announcement from Techcon Systems, Inc.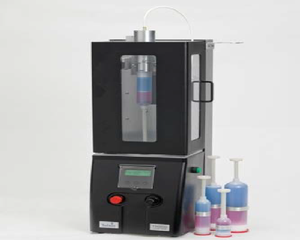 The TS6500CIM mixer was chosen for its integral hardener injection system and Programmable Logic Controller (PLC) as well as its ability to provide a consistent repeatable mixing profile. Compared to the previous systems, the TS6500CIM offers a reduced footprint and ergonomic improvement. Additionally, the mixer enables the company to accommodate larger-sized kits.
"This approval will allow Techcon Systems to become a valuable resource to the aerospace industry in providing cost effective mixing solutions for plural component materials," commented Can La, Product Manager, of Techcon's Industrial Products Division.
The TS6500CIM applies the correct amount of pressure on the rear of the cartridge plunger to prevent air from entering the cartridge during the mixing process. The adjustable automatic injection rod, which is used for injection Techkits, coupled with automatic precision level sensing offers an improved mix consistency, resulting in higher yields and lower rejects.
A representative from the aerospace manufacturer commented about the recent decision to replace the existing competitor unit with the TS6500CIM. "The TS6500CIM has been found to be a great investment. Operators can rely on the programmable Logic Controller to correctly and repeatedly mix kits, saving time, reduced waste from incorrect mixing, and reduced operator fatigue. The robust design is found to be reliable, affording increased protection to the operator during operation when compared to the old mixers in use."
For more information about Techcon's TS6500CIM Techkit Mixer, visit
www.techconsystems.com.
---