HT3™ Static and Dynamic Headspace Analyzer
Product Announcement from Teledyne Instruments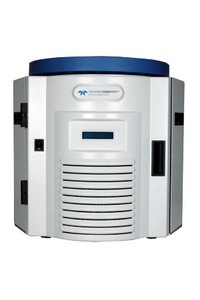 Headspace analysis is a time-tested and robust technique for the analysis of volatile compounds in almost any matrix. The popularity of the technique is due to Headspace analysis providing a clean, reliable result.
Teledyne Tekmar draws on our experience as a leader in low-level VOC analysis with the introduction of a next generation Headspace instrument, the HT3™ Static and Dynamic Headspace System.
Dramatic improvements in sensitivity are achieved with the new Dynamic Headspace option, while maintaining the ruggedness and reliability of a traditional Static Headspace instrument.
Solutions.
Enivonmental
The HT3 is an ideal instrument to pre-screen water, wastewater, soil and solid samples. By pre-screening high concentration samples you minimize risk to other GC introduction systems which could be damaged running high-concentration samples.
Click here for Environmental Solutions
Food and Beverage
The HT3 provides highly reproducible analysis of delicate compounds which make up the profile of flavors and aromas that are indicators of product quality. The expanded sample temperature range of up to 300°C allows for the analysis of polymeric food packaging materials.
Click here for Food and Beverage Solutions
Forsenics and Toxicology
Teledyne Tekmar is a proven leader in the field of forensic analysis, providing reliable, productive instrumentation for forensic applications. The HT3™ continues this tradition by providing reliable, defensible data for Blood Alcohol and other bodily fluid analysis. With the new Dynamic Headspace, sensitivity is dramatically increased to analyze for additional volatile blood toxins down to ppb levels.
Click here for Forensics and Toxicology Solutions
Pharmaceutical
Chemical solvents utilized in pharmaceutical manufacturing processes, and impurities transferred to drugs from packaging material, can contaminate final drug products. The International Conference on Harmonization (ICH) of Technical Requirements for Registration of Pharmaceuticals for Human Use published guidelines on a comprehensive list of solvents and their daily exposure limits. Each of these solvents has been assessed and classified according to their permitted daily exposure toxicity. In an effort to protect the health of patients, pharmaceutical companies have adopted methodologies to analyze for solvents used in the preparation of drug products. Static Headspace analysis achieves detection limits at current regulatory standards. Because acceptable levels of these residual solvents are continually being lowered, the new Dynamic Headspace option in the HT3 achieves detection limits at significantly lower levels than previously possible.
Click here for Pharmaceutical Solutions
Plastics and Polymers
With the HT3 system's ability to heat samples up to 300°C, analysis of polymers can be done at conditions nearer the glass-transition point where the analytes of interest move more freely through the matrix. Often only a few degrees of difference can change the polymers' flow characteristics and produce a dramatically different chromatogram. Constant heat time in the HT3 ensures that each sample has identical thermal exposure to ensure reproducible results. Due to potentially long equilibration times associated with the analysis of polymers, constant heat time will drastically improve sample throughput. HT3 provides a clean technique reducing routine GC maintenance typically associated with direct injection.
---