CUSTOM Extruded Heat Sinks
Product Announcement from Thermshield, LLC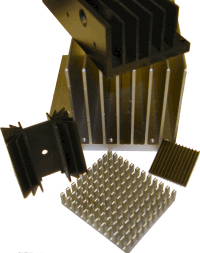 Thermshield produces efficient, economical extrusions in many sizes, fin densities and ratios.
Ultra High-Ratio Extrusions - More fins, more height, more mass in an extruded heat sink!
From a few Watts, to Kilowatts of heat load, we offer a wide range of standard and custom extrusions to suit your needs.
---