Power Aircraft with Less Weight: Electric Motor
Product Announcement from Thor Power Corporation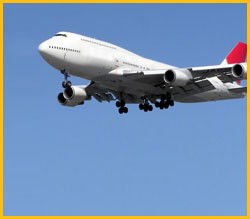 Thor Power's groundbreaking TREZIUM® System is poised to revolutionize how aerospace engineers tackle the ever-increasing pressure to innovate, shave weight and reduce maintenance cost.
As an aeronautical engineer, you fight everyday to balance aircraft weight against power needs, wing size and shape, and necessary cabin resources. Thor Power can help you win this battle and make your mark on the next generation aircraft.
Providing new opportunities.
We afford engineers new opportunities to increase power and reduce aircraft weight that previously didn't exist. Our TREZIUM® electric motor system is half the weight of current electric motors up to 5kw/6.7HP and operates at 3-phase 500Hz output.
An efficient and powerful system.
Our highly reliable and supremely durable system has up to half the losses and provides twice the power making it even more cost effective. Our proven technology can run ventilation fans to provide more consistent climate control while cutting weight and energy losses up to half. Anywhere electric motor power is currently used, Thor Power's TREZIUM System can lower weight and increase efficiency and reliability.
Inquire with our team of engineering professionals to learn more about how use of our independently tested electric motor technology can place your company at the technological forefront of the aerospace industry.
You have successfully added from to your part list.
---