DSAW and ERW Longitudinal Welded Pipe.
Product Announcement from Tubacero S de RL de CV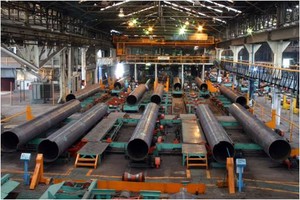 WORLD CLASS QUALITY
IN STEEL PIPE MANUFACTURING

Tubacero has provided longitudinally welded carbon steel line pipe for critical applications worldwide. Our work philosophy is to provide integral solutions for the needs of our customers as well as technicals support and logistics for national and international markets, guaranteeing the strictness fulfillment of industry standards and specifications.
---