Worldwide Service and Installation
Product Announcement from Tube-Mac Industries Ltd.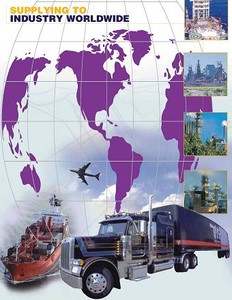 Worldwide Service and Installation
Tube-Mac® has been supplying piping systems and services to industry worldwide for over a quarter of a century. Quality components are essential but it is the "added value" that sets Tube-Mac Industries far apart from others.
TMI® can provide classroom training or on-site training on the proper use of our technologies.
TMI® Trained Field Technicians have the knowledge of pipe routing, installation and construction.
TMI® Project Coordinators provide the support required to facilitate all aspects of each project from start to finish.
TMI® can provide solutions for our customers to reduce connections and reduce cost.
TMI® Flushing and Testing equipment enables us to meet or exceed oil cleanliness levels as specified by our customers.
TMI® Component Sales group provides after market products and services to support our customers.
Tube-Mac® has attained a fleet of 45ft-trailers, 40ft-ocean containers, 20ft-ocean containers and 24ft-ocean containers all of which have been outfitted into portable workshops/warehouses. Each site trailer or container comes complete with pipe racks, workbenches, storage cabinets for materials and tools, plus electrical transformers with distribution panels and interior light fixtures.
Inventory control is a major concern on every job site. An open wooden crate is an open invitation for materials and tools to go missing. With the added service of a TMI® portable workshop/warehouse concept, security is greatly improved and the release of inventory can be controlled.
Special purpose installation tools, some of which are listed below, are also supplied on a rental basis. The tools required are dictated by each individual project.
Pipe Bending Machine
Pipe Flaring Machine
Pipe Grooving Machine
PYPLOK® Swaging Tool
Hose Crimping Machine
Flushing/Pressure Testing Equipment
Mobilization of materials and equipment can be achieved by Air, Ocean or Ground to any country throughout the world. Tube-Mac's Logistics Personnel can supply the export documentation and arrange delivery to the nearest foreign port of call or delivery direct to the job site.
Tube-Mac Field Technicians have travel experience in foreign countries such as Australia, Brazil, Chile, China, Columbia, India, Mexico, Thailand, to name only a few. They train the installation crew on how to use our equipment by providing step-by-step instructions with the use of visual aids.
The benefit of our Worldwide Service is to ensure Tube-Mac® piping systems are supplied and installed safely with the same quality and integrity that our customers expect throughout the world
---